So I finally finished my Princess Peach dress. I've only been working on it since last Halloween...
Well I just decided it needed to be done so I did it.
Here's Jess modelling the pink monstrosity!
Front: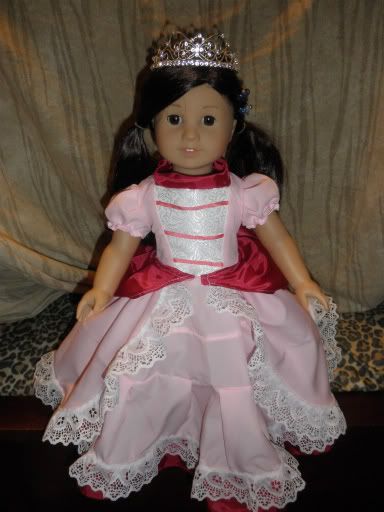 Side: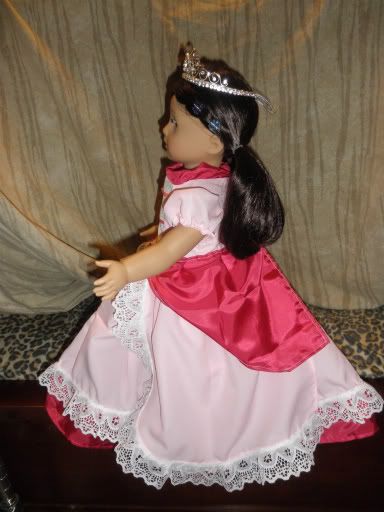 Back view:
This view is if you let it puff open.
This view is if you try to hold the peplum more closed.
Close-up of the lace: