Oh like I said before I'm just nuts about Mina!!! I couldn't help myself as I took more pictures of her last night.
I decided to try on the blue skirt I made for Ellowyne and I was just sure it would fit. I was right! Mina and Ellowyne appear to have the same wait measurement. I tried to see what another of Ellowyne's dresses would look like on Mina..... Yea Mina's boobs are FAR too big to wear Ell's dresses! But at least the skirt fits! So um yea... the craziness. I warn you I just took a bunch of pics of Mina cause she's cute!! XD
Cute? Me?
Front of bodice and skirt combo:
Back of Bodice and Skirt combo:
I kept thinking as I looked at this photo later that if the bodice and skirt were white.. It would be a beautiful wedding outfit!!
Mina hitching up the skirt - she's just so cute!!
There was just something about this pic that made Mina look so... mischievous! She's almost like a forest sprite or something. She's really just showing off that she still has her socks on! But.. I just love the look on her face :)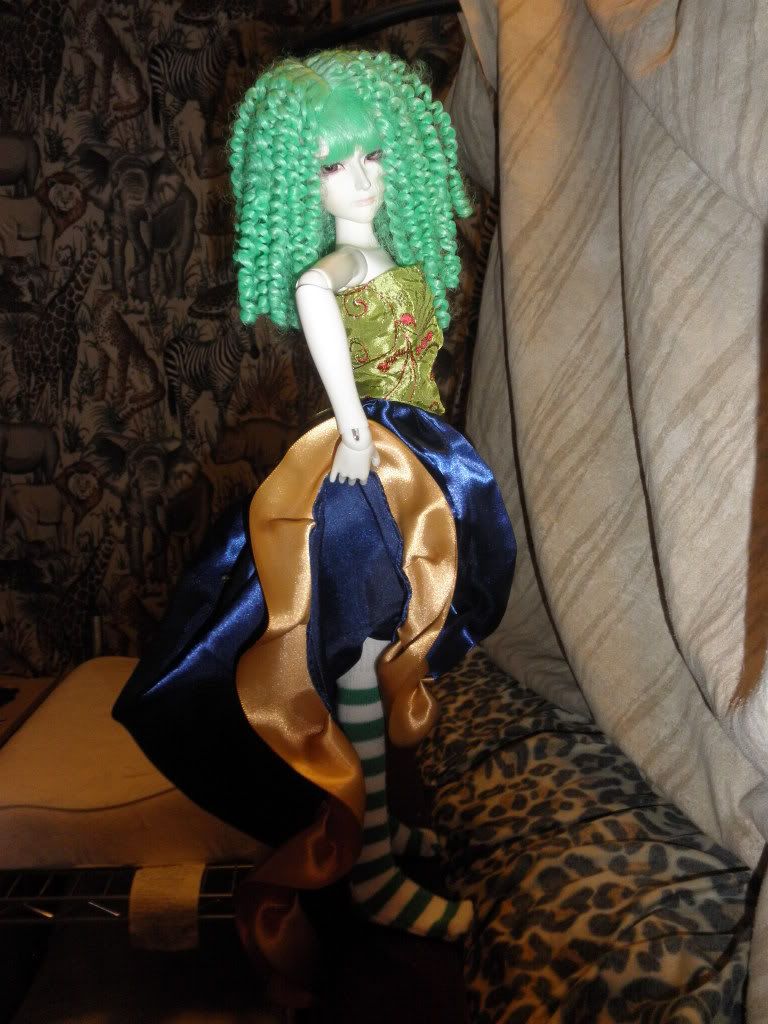 I solemnly swear I'm up to no good!
I took this pic cause of the shadow on the other one... but I just ended up liking her expression more in the other photo!
She's up to something! I know it!!
hehehe
She looks a bit tired. She's still cute!! XD
Also today Mina got a new friend! Marina!! The adorable Lalaloopsy doll she's holding.
~Mina and Marina~