So I got it in my head to make a couple of flapper like dresses for Ellowyne. I made 2 - one for me and one for my mom. I made mine blue since, well, my Ell has pretty blue hair and it kind of goes well with her :)
So first off my blue Flapper Dress:
Front - used white fringe to give it some color. I think the resulting combination is quite nice.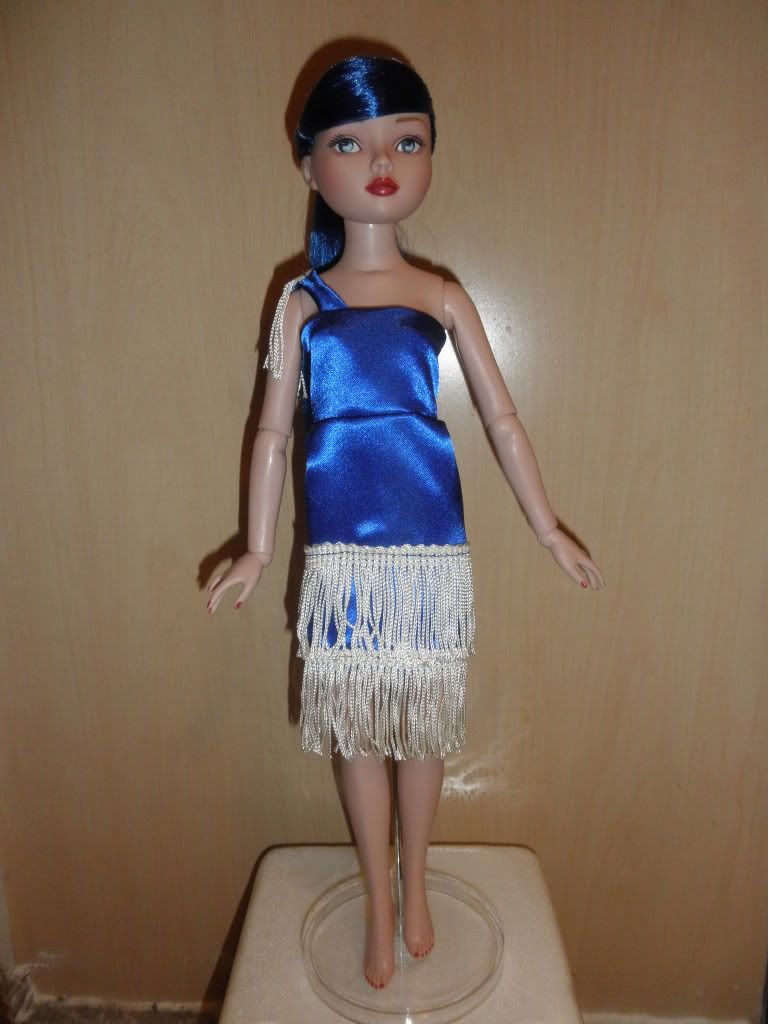 Side view: I used the last inch of fringe and sewed it to the sleeve :)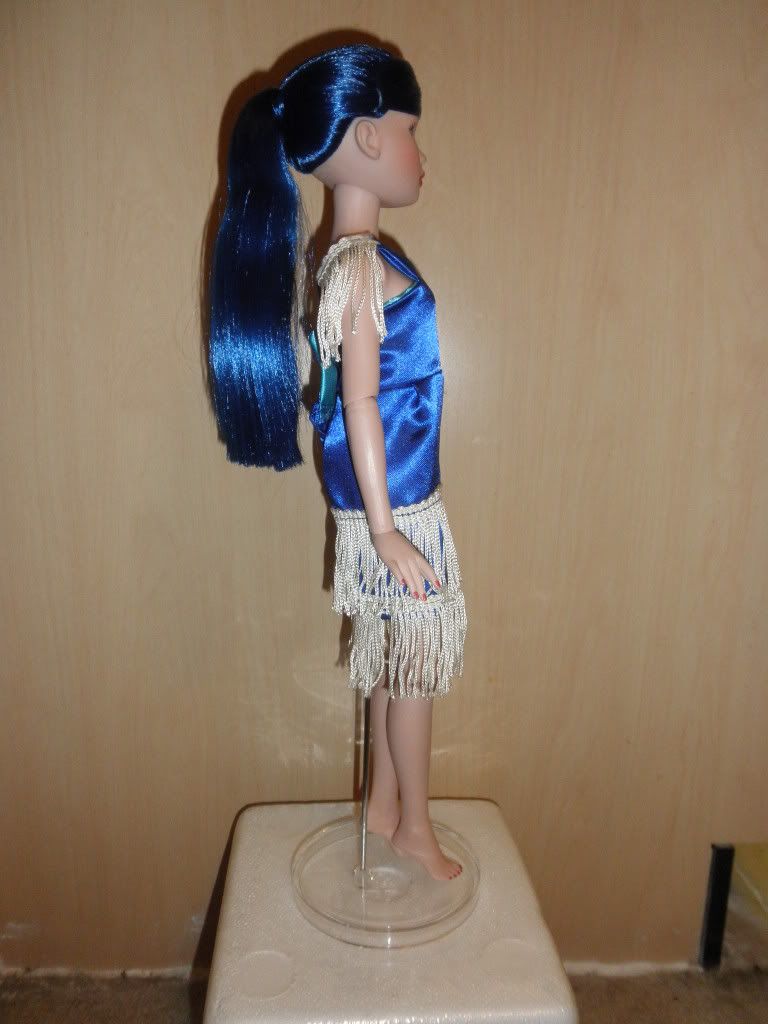 Back view: Closes with a snap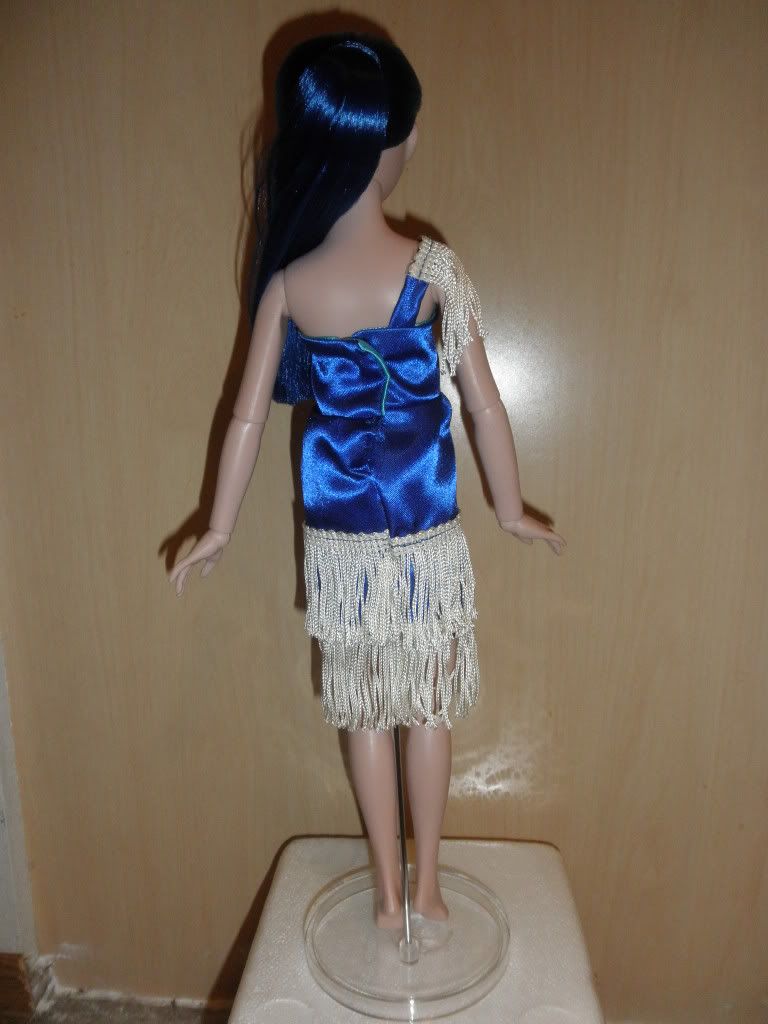 Then there's the pink/red Flapper Dress I made for my mom's doll Adrift. Adrift is a redhead...so I guess I'm color coordinating outfits with their hair color - lol
Although the dress is still being modeled by my doll at the moment
Front - Pink dress with red lining and red fringe. I also made the strap pink and red twisted together!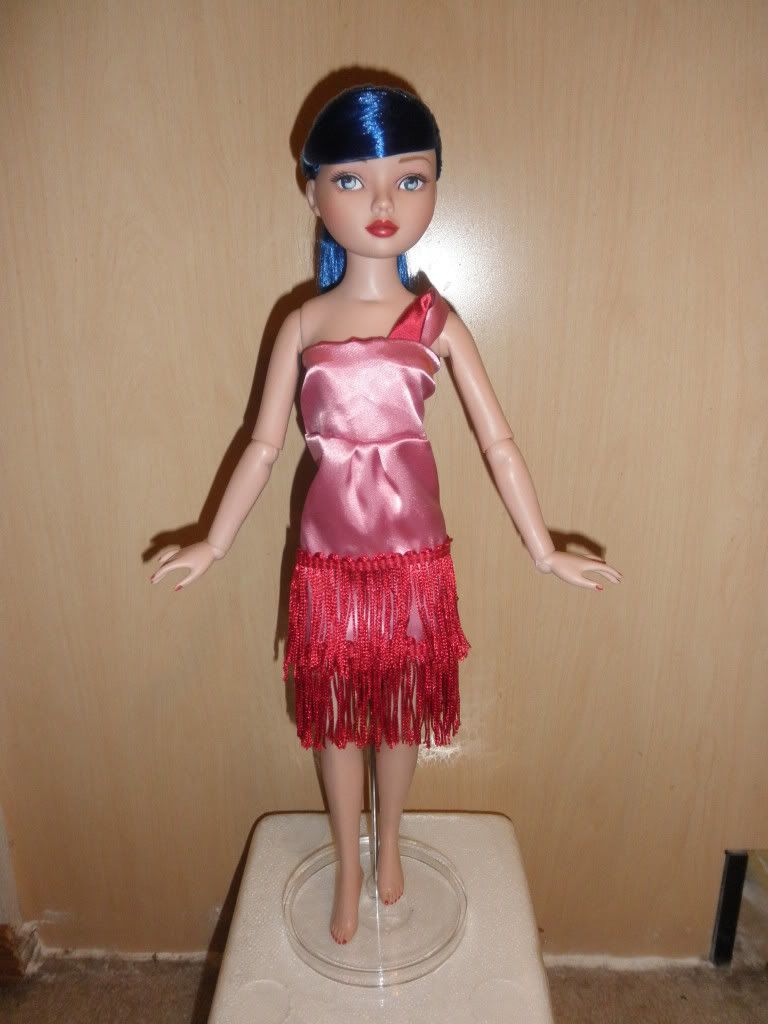 Back - Also closes with a single snap