Truthfully when it comes to Mina and Juste, I get a bit obsessive. I have a lot of trouble making clothes for these two- I have no patterns for them! Also when it comes to taking photos... oh yeah, since they pose better than any other doll I have I feel I just
have
to take a million pics! They are so special to me!!
So I made a new bodice for Mina. I suspect it might fit Ellowyne also, but I made it for Mina. It's actually made from a ribbon!! I loved the ribbon so much and it was so wide I figured it would have to work and I was right!
So here's Mina in her new bodice(and old skirt and newer socks!)
She's got Helena(the cat) with her. Mina loves that cat and is always with her!
Here's the back of the bodice: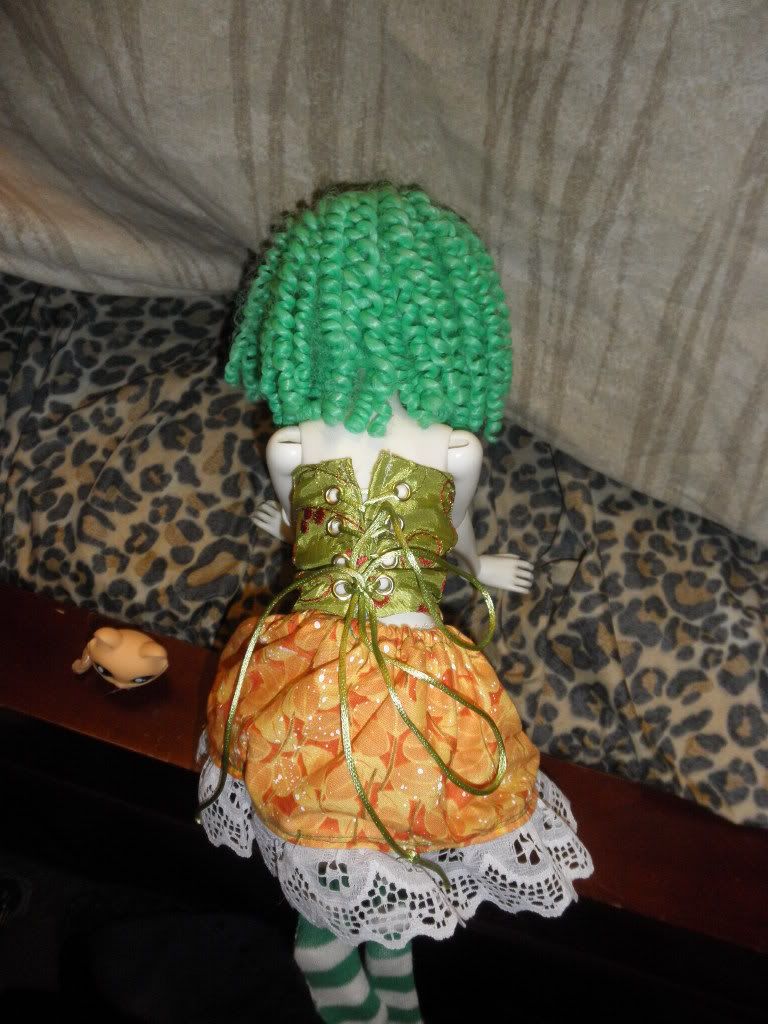 And for some reason I couldn't pass up this side view of Mina!!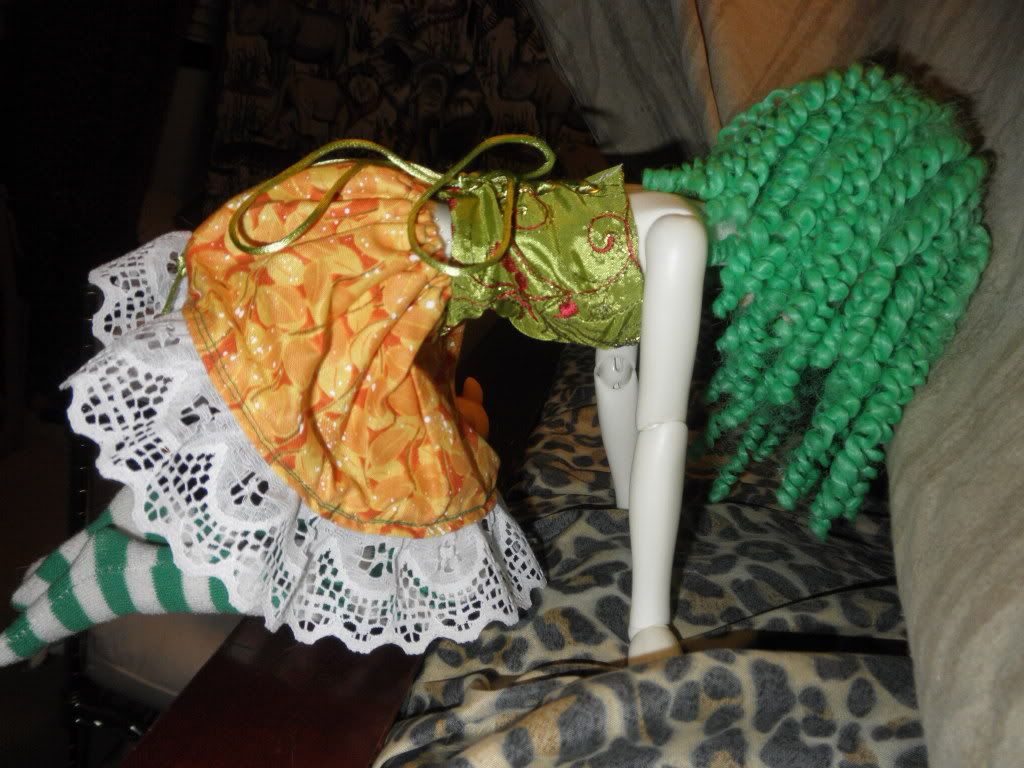 Here Mina is laying down petting Helena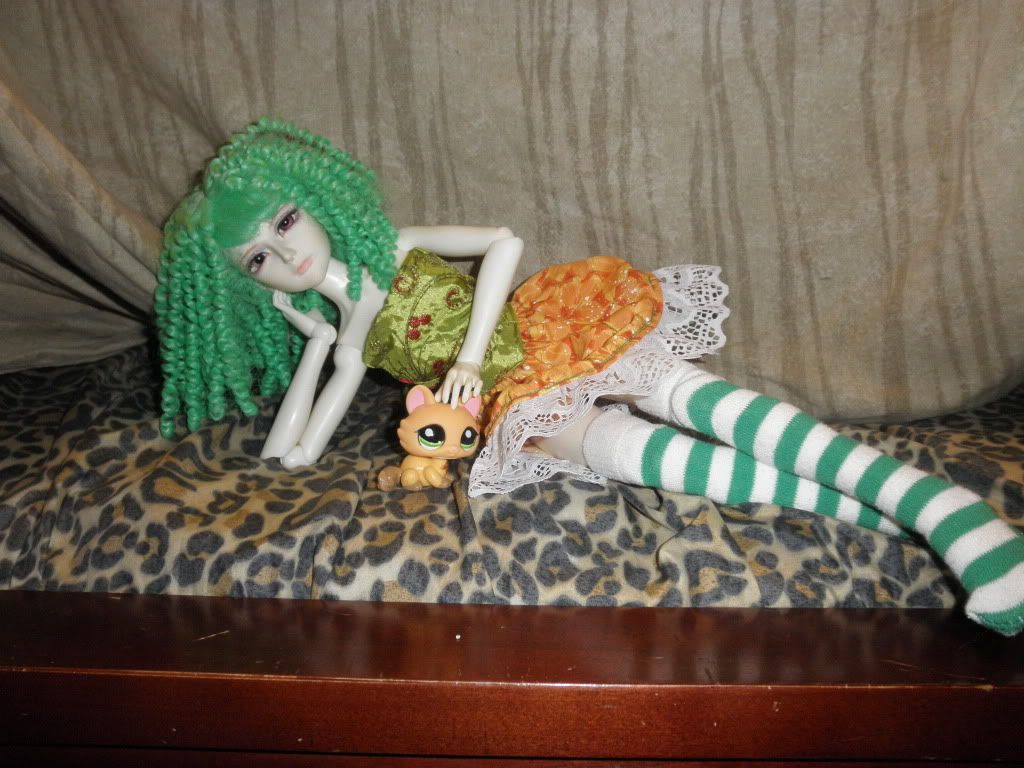 Closer!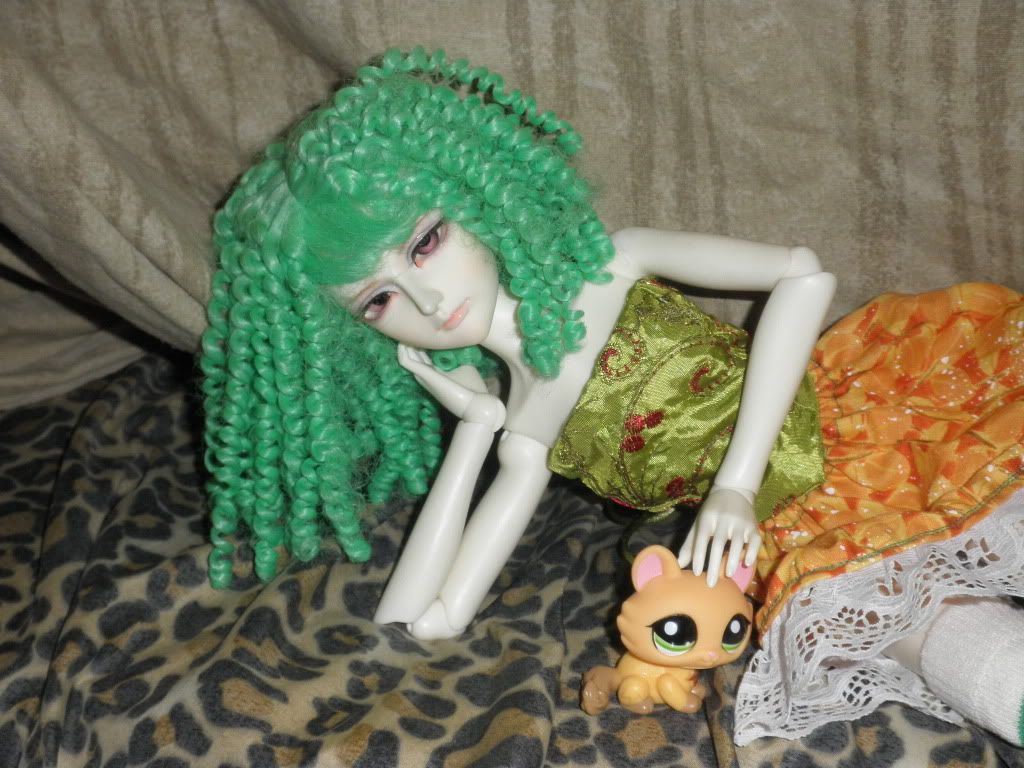 Oh I love Mina!!! She takes such good pictures! XD
And a note about the socks... They were made from real socks! Once socks are ready to be thrown out you can just reuse them for the doll. I've made like 6 or 7 pairs for Mina from old ones. They are very cute!!