Renaissance Costume!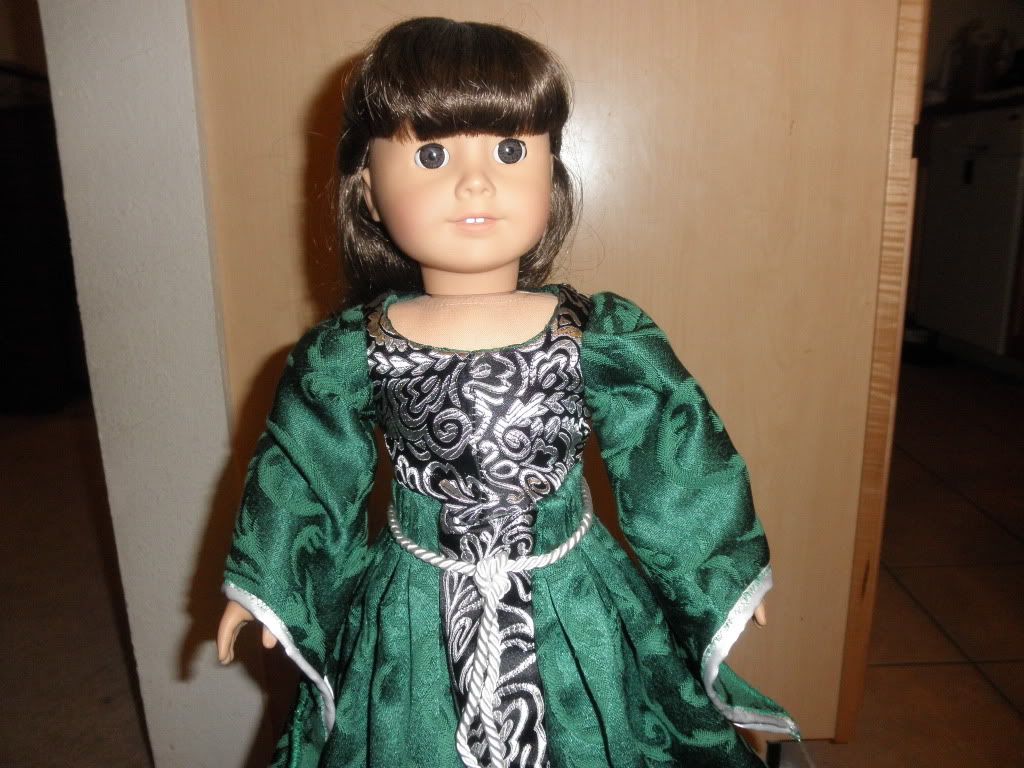 Samantha looks good in green!
Fit for an American Girl Doll :)
I was asked by my mother-in-law to make a few dresses for a little girl she knows. The girl has a bunch of American Girl dolls and I decided why not? It's what I do after all!
I made this dress from a green tablecloth and silver & black brocade. Accented it with some silvery ribbon... I'm terrible with the ribbon around the sleeves. I had to zigzag it on and some parts slipped. I know it looks ugly... I'm thinking perhaps adding a second layer of ribbon? We'll see...
I cut out the pattern last night - the bodice was made from the Disney princess doll pattern, but the skirt was just a rectangle with a train, I just kind of cut on instinct. I added a chunk of the brocade to the skirt for some additional color. The sleeves though - I had to look at my Renaissance fair dress to see the shape of the sleeve and cut it like that. Seems to work! The bodice is lined with the green. I also added a length of cord in the front. Again - just for flair.
Front and back views: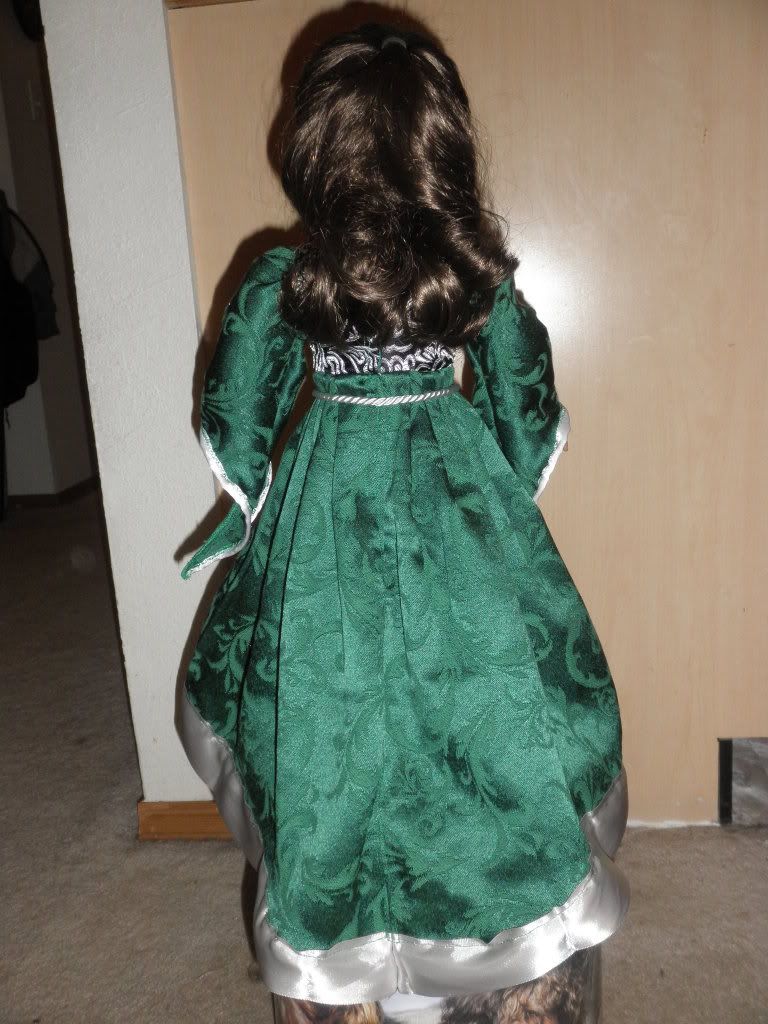 The back is closed with Velcro. I use sew in Velcro for all my AG outfits(only exception is Victorian skirts and parts of the Hanfu outfits.)
Side back view. You can see the skirt has a small train. I think it just looks very pretty!
Hard to tell it was once a tablecloth!