I've done very little experimenting on my MSD clothes. I've only made a couple of things and I wonder if it's just because I can't get inspired to make stuff for Mina & Juste.
Juste actually came with a full outfit. Only 1. Clothes for my BJD are so expensive and especially the ones I like. I have gone and bought a couple of wigs and a set of shoes for Mina. When I bought Mina she came in a purple fur wig and a set of undies so I felt very compelled to make her something to wear. What I hadn't thought of was just how big of a bust Mina had. I admit I really miscalculated! I went ahead and pieced something together. I had just got her and had no patterns that I could use so I think it turned out pretty well!
Wilhelmina DeLacroix
It's a two piece skirt and bodice. If it weren't for the chunk of lace in the front she'd be flashing everyone!
Then I moved onto a second gold dress for Mina. I used a pattern I made for the AG dolls and made a smaller, less intricate dress. Even still I thought it turned out all right.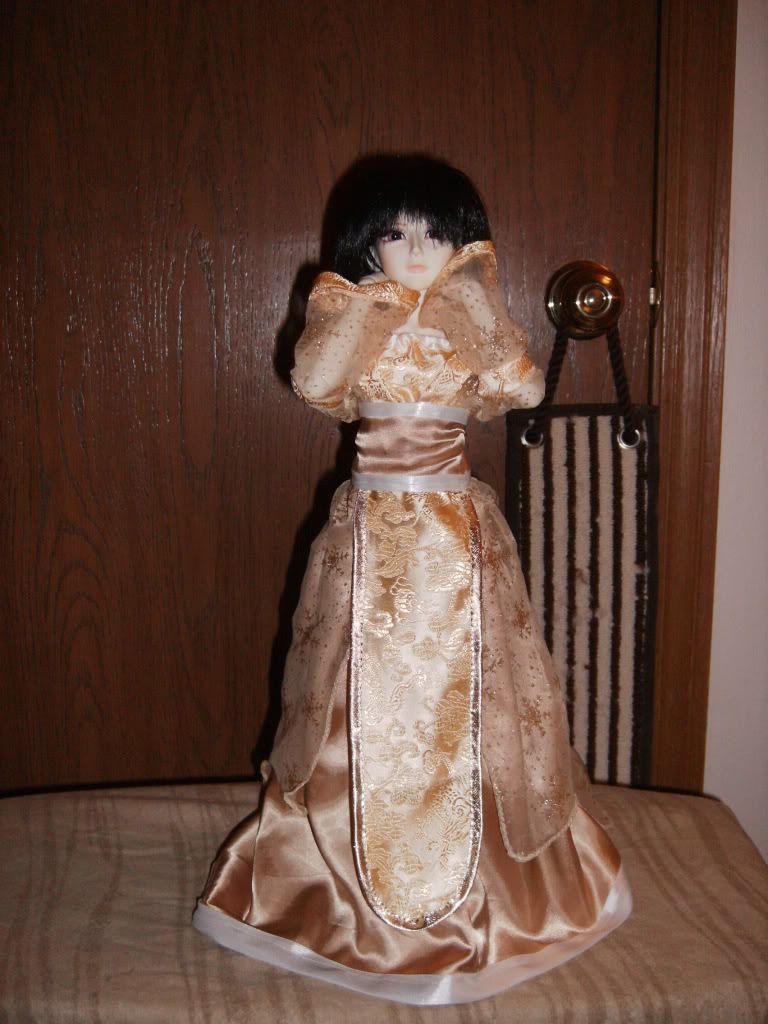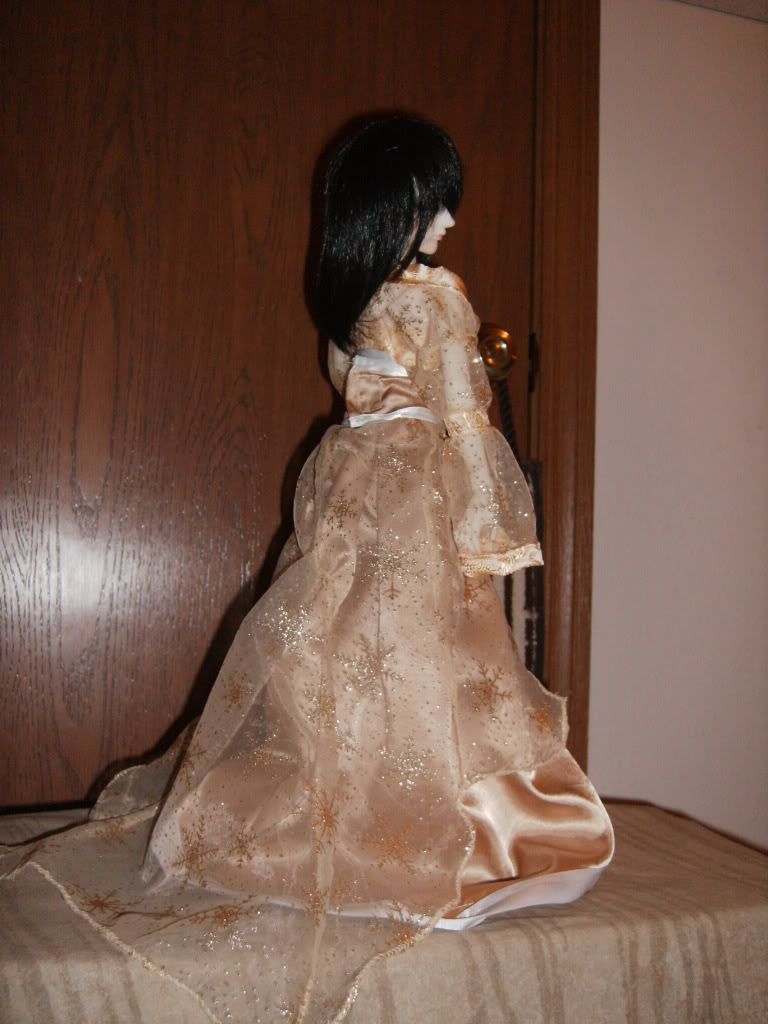 I just
love love love
how these dolls can move!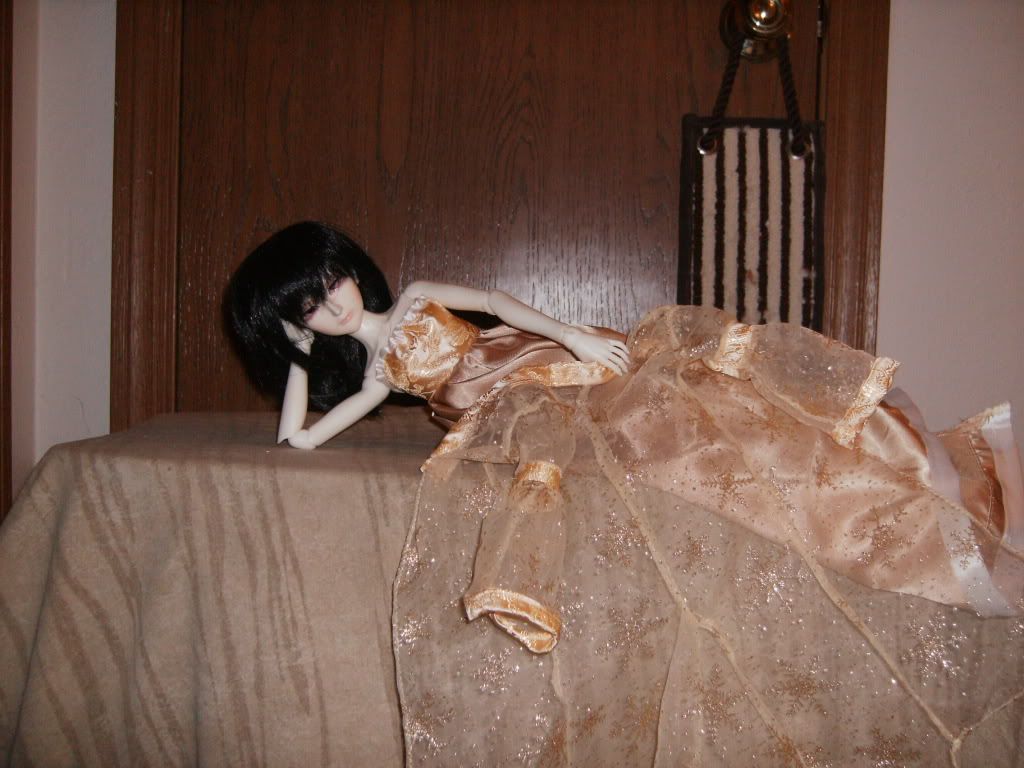 ~*~
Mina isn't the only one who got clothes! Juste had a few pairs of pants made.
I had some pink plaid left over from making a canopy top for a friends bed and I thought it would be cute to make some pants for Juste. I also went ahead and made a tie to go with it. I think it looks sort of like a school uniform.
Justis DeLacroix
After the pink pants I decided to spice it up a bit - and using fabric I got at Goodwill - made another pair of pants. This time a bit more elaborate! Also skulls!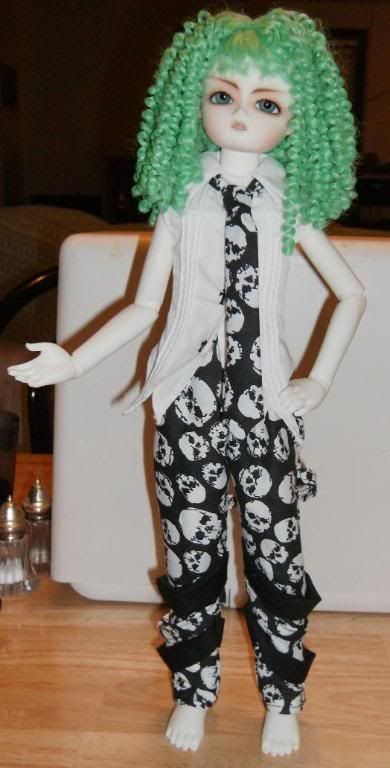 Made a tie with this one too! I thought it was soo cute :D
Then I figured hey - maybe I could make a vest or jacket! - Also with skulls!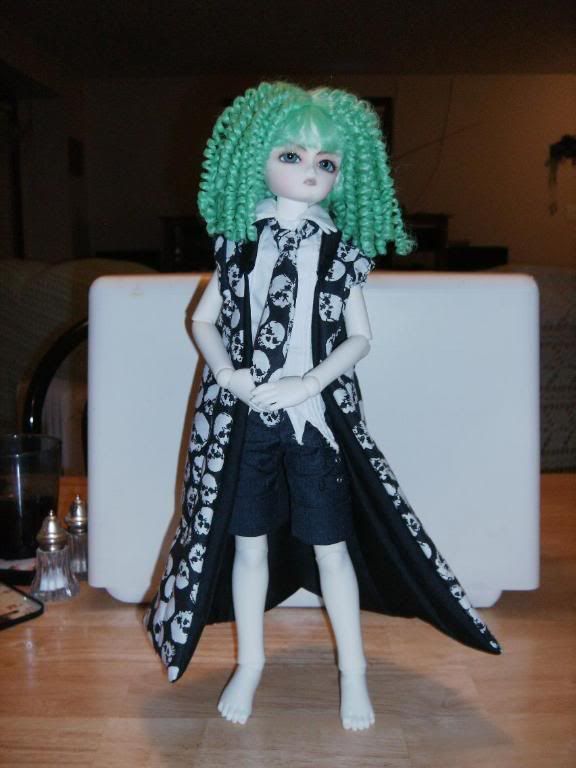 The shirt and shorts were what Juste arrived in
PS - It's reversible!
Last note:
I really love the green wig - but I think Mina looks better in it!! At the moment Juste is wearing his original wig - it's grey. Mina is currently wearing the black wig :)