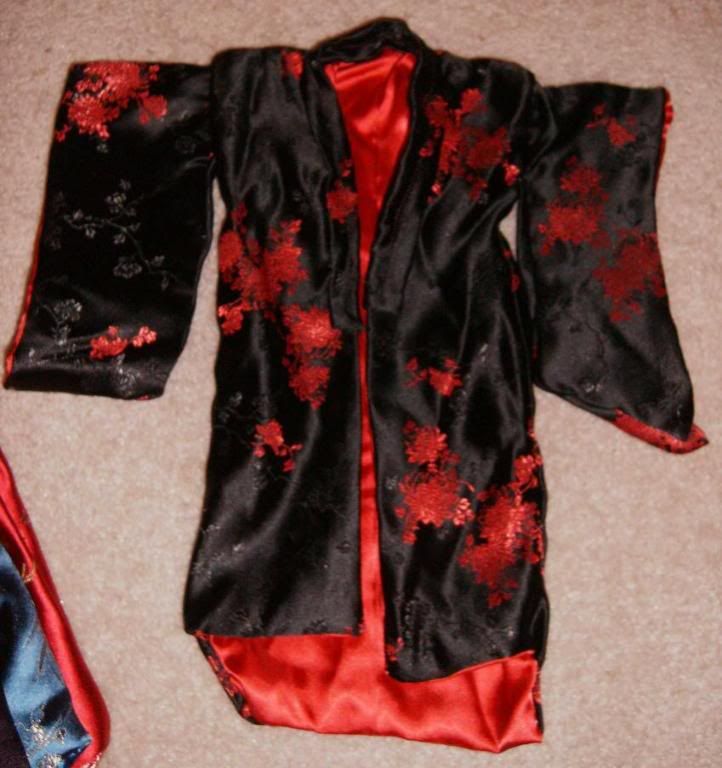 Kimono is Mentis' favorite thing to wear. You met Mentis earlier - she was wearing an Envy(Full Metal Alchemist) outfit. At the moment Men-chan owns 7 Kimono. (I've sold 2 others, $20 each)
I think this is one of the easiest patterns I have ever made. Also it is the easiest for me to alter into a larger or skinnier size.
The Kimono I make is made of brocade and lined with satin. I've made several juban to go under the Kimono and the Obi(belt) is completely tied. It's about 2ft long when unraveled. I know it's not a completely accurate pattern, but for a doll I don't think it really matters. I just love how they look, and brocade is such beautiful fabric! The black and red kimono in the picture is Men-chan's favorite one to wear.
Mentis modeling Kimono:
Red & Black
: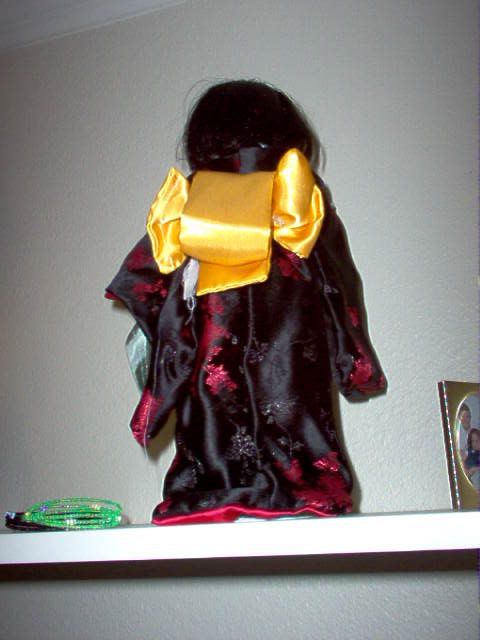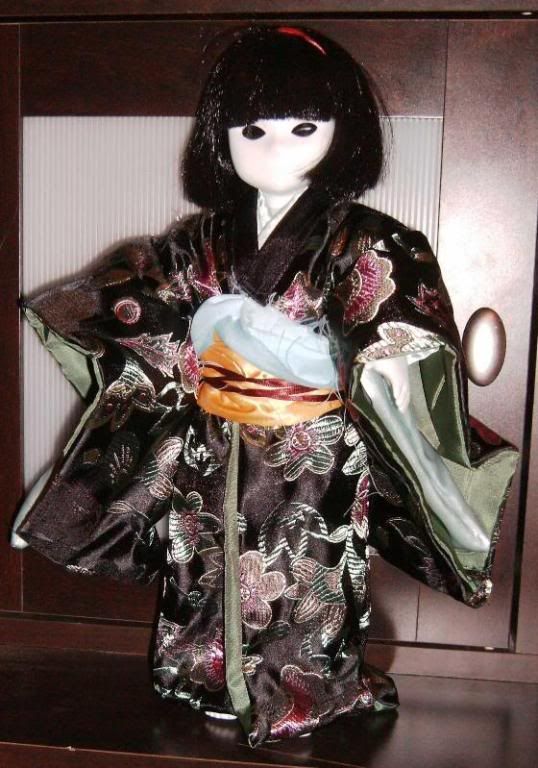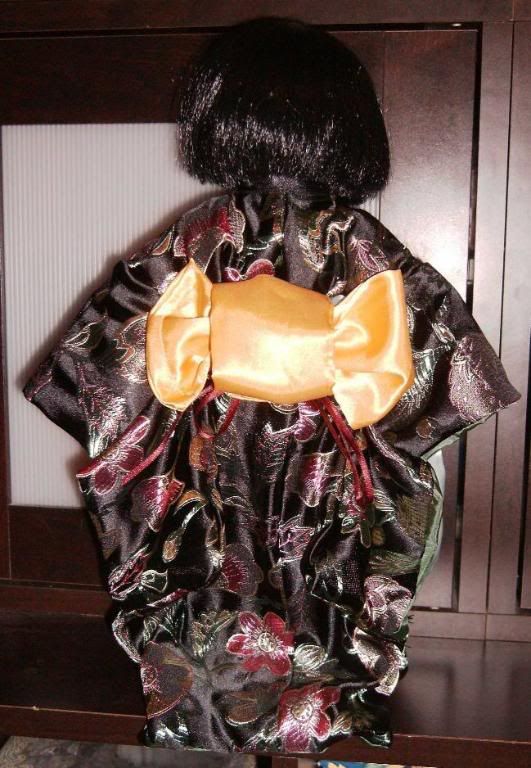 Blue
(This is probably my second favorite one):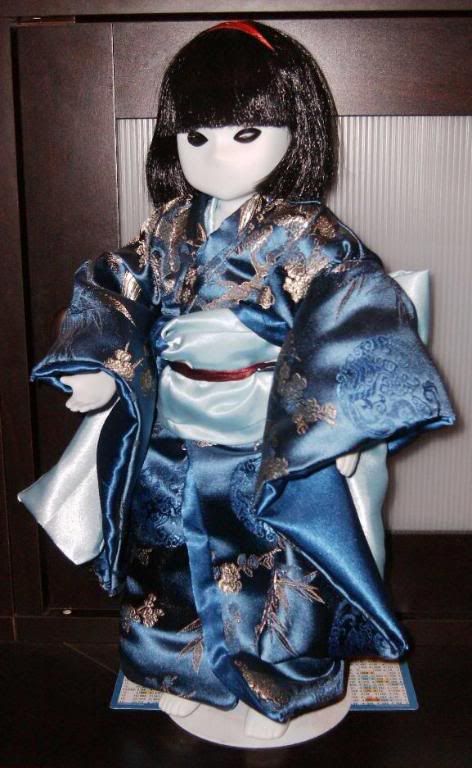 Red & Gold
: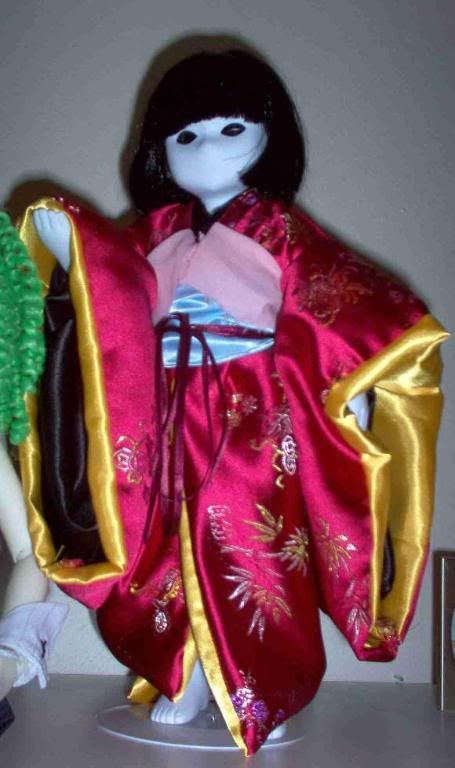 Purple
: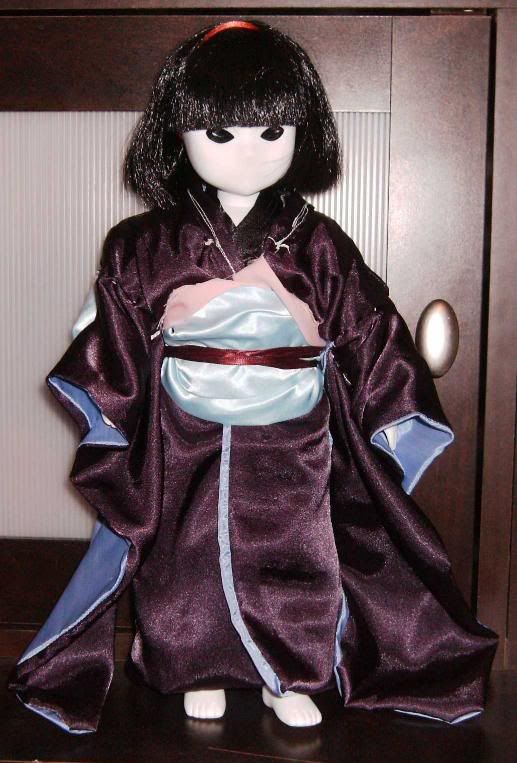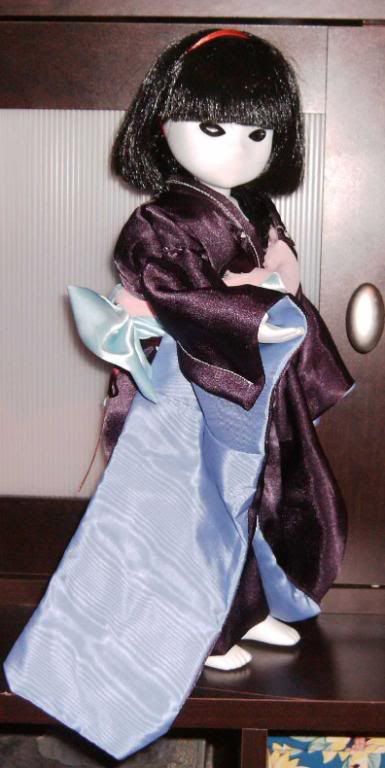 This was one of the very first Kimono I made for Mentis. You can tell by the horrible stitching around the collar. I have gotten a lot better at doing this - I'm not prefect, but I've certainly improved!
Christmas Kimono
: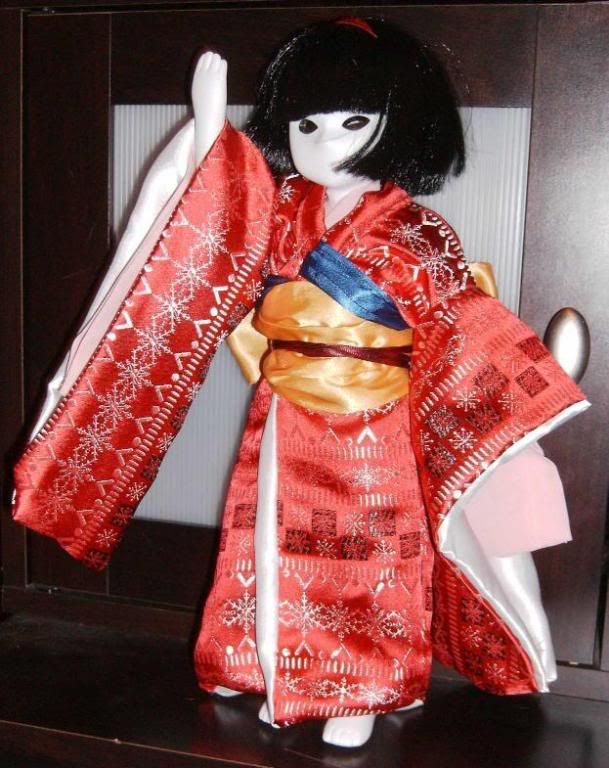 This was the first Kimono I sold :) I really loved the fabric!
Then there is the
Pink one
...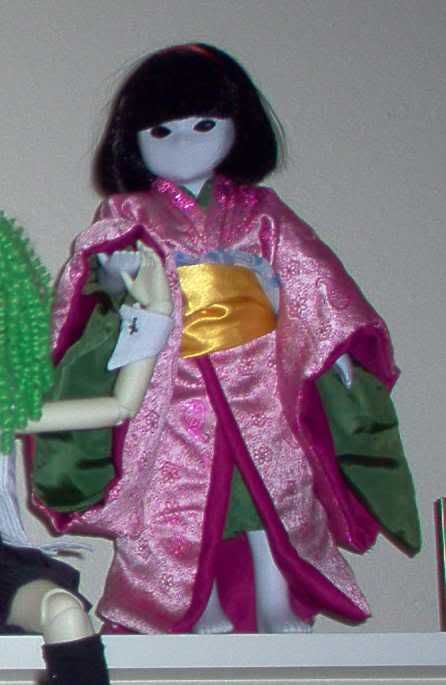 I found that Mentis really didn't look great in pink. I don't think she liked it very much since she only wore it once to model it. This is how I discovered that the Disney little princess dolls would fit in the Kimono. Currently Mulan is wearing the pink Kimono(and has been for over a year!) At least someone liked it!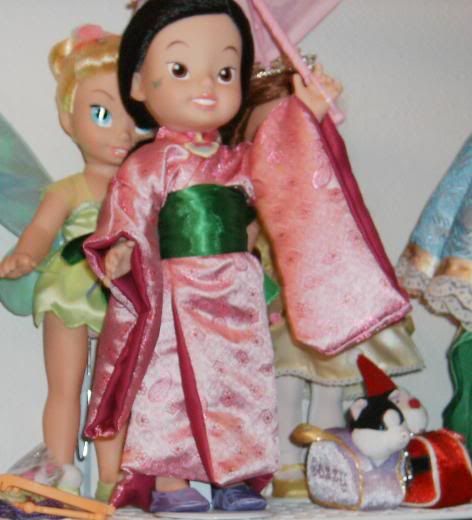 I just think Mentis pulls off wearing Kimono best of all, and to date, I have only ever made 1 Kimono for an American Girl doll - and I sold it($25)!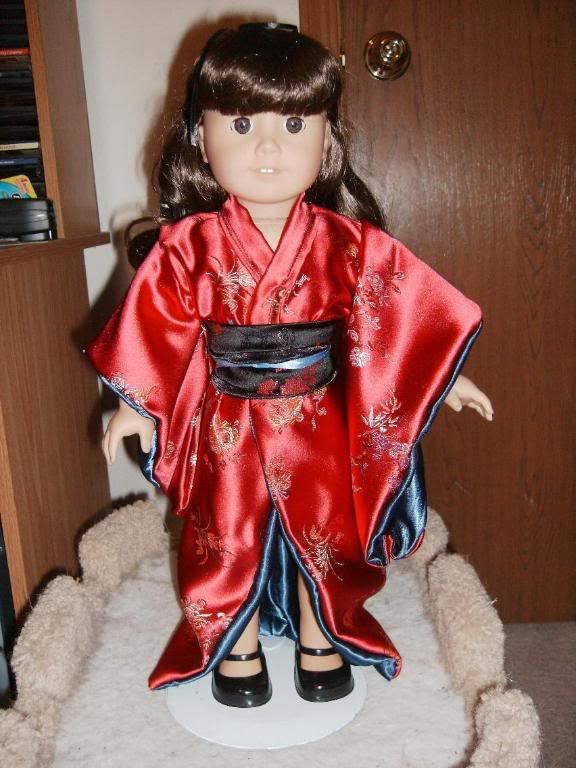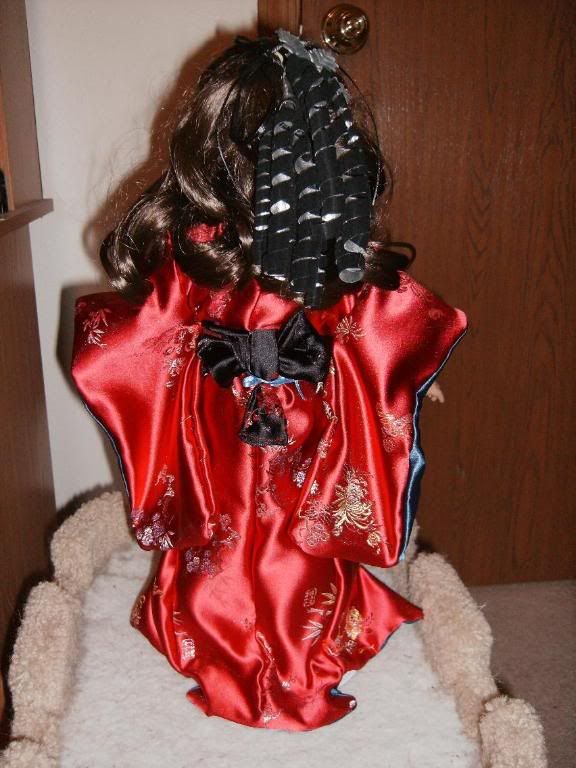 The woman who bought it was nice enough to send me a picture of her doll(Julie) enjoying the Komono: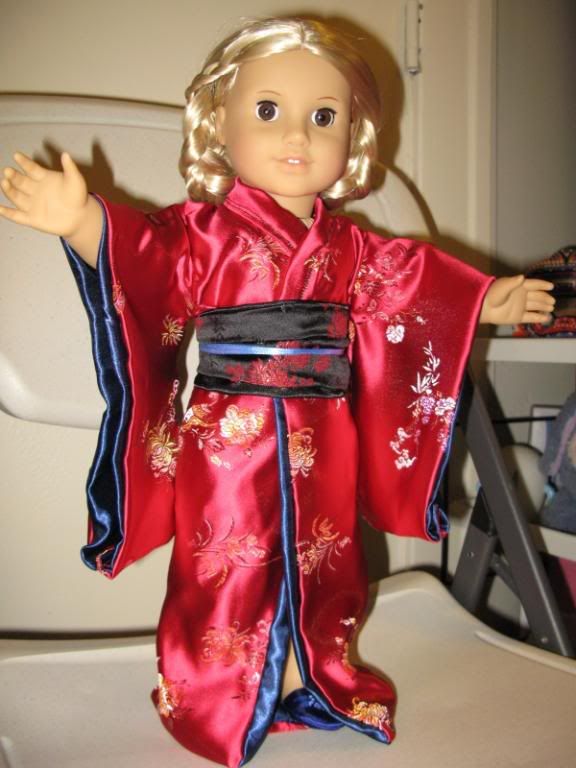 I have also made a single Yukata for Juste: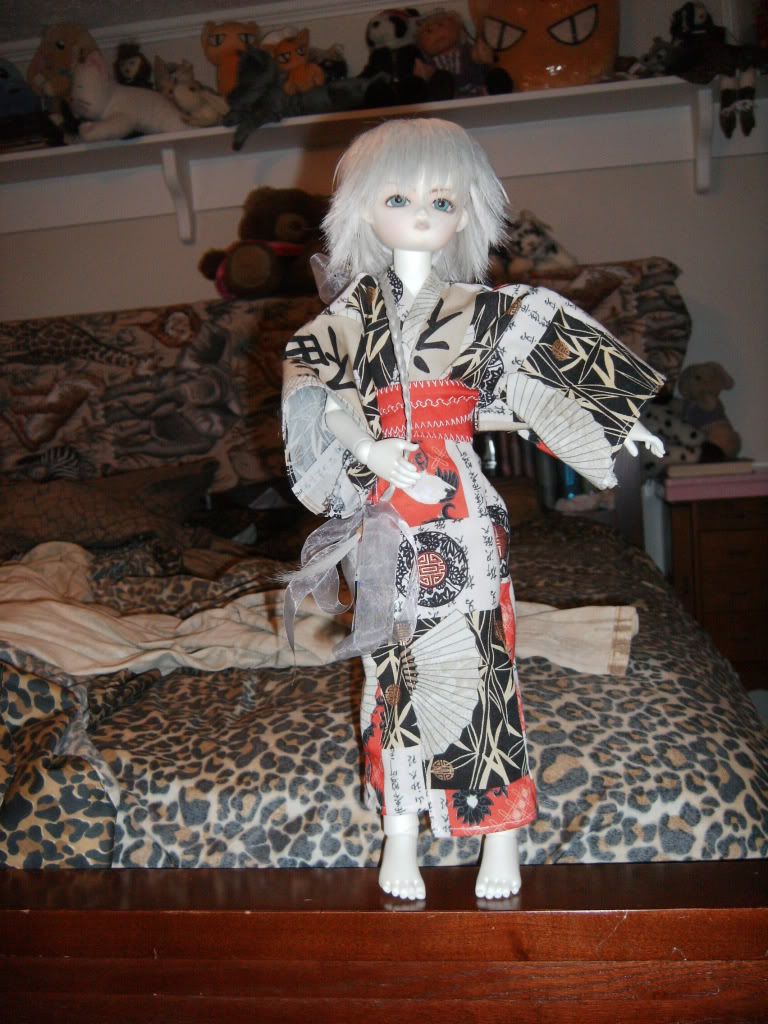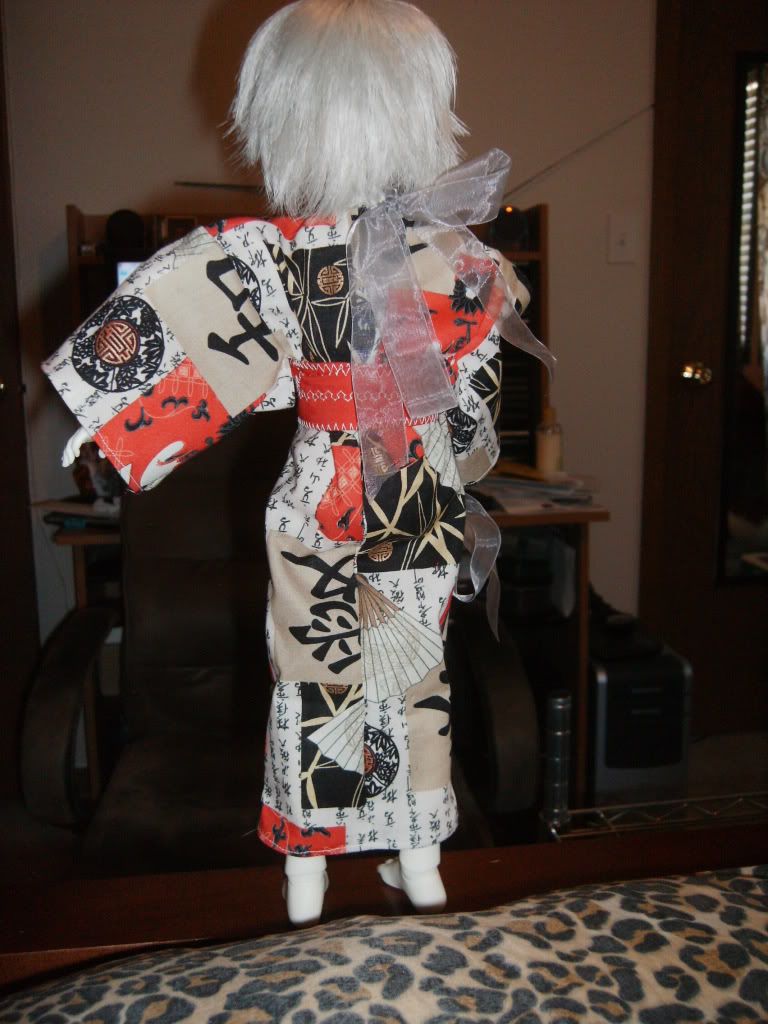 He enjoys wearing it in the summer when it's very hot.