I really haven't made a lot of barbie clothes, being as I have so many pre-made. Barbie is certainly the easiest and cheapest doll to get clothes for. Also since I have collected so many My Scene Barbies(current count is over 200 dolls) - I have tubs of clothing. I did however dabble in making kimono for barbie: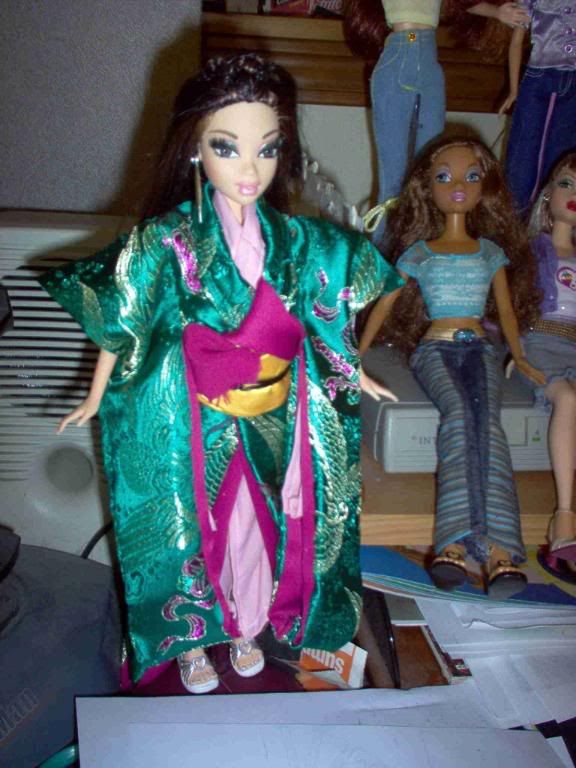 I liked how they came out, but I still preferred to make the patterns for a bigger doll. Turns out that Mentis was my favorite size for kimono. Barbie was a little too small.
I also tried my hand at OOAK dolls. Needless to say I only ended up making one.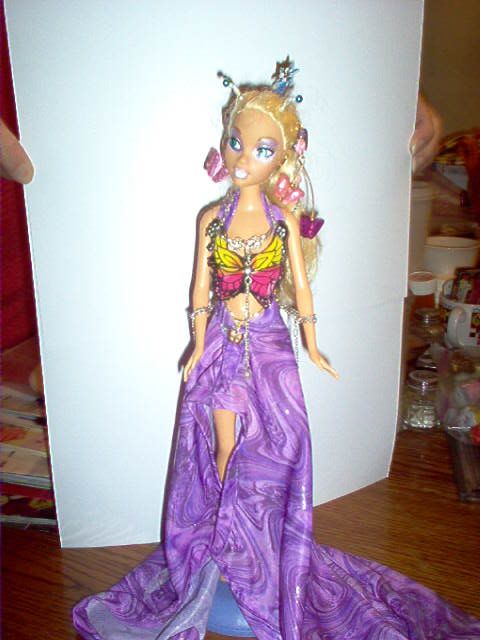 She's my butterfly princess :)