So on the
AGPT
board we do sewing swaps at different times of year and we just did the Halloween one! Now, not everyone has received their outfits yet, and since my swap partner still hasn't gotten hers, I still won't post the outfit I made.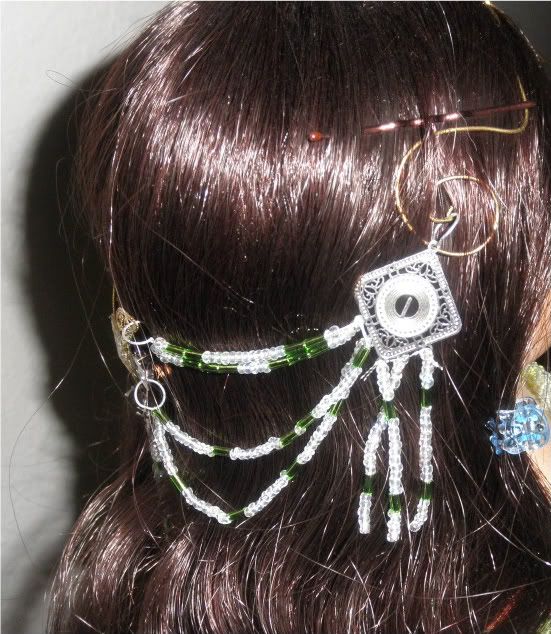 I'm a jerk so here's a sneak peek of what I made!
However, what I *WILL* do is post what I received!
The person who had me as their swap partner was Curiouser! She's amazing! We filled out a little questionnaire and we list dream outfits (by no means does this
guarantee
getting a dream outfit) but I listed possibilities of a Bride of Dracula and a Slytherin Hogwarts uniform. Now you're really only supposed to make one - but my partner loved both ideas and she made them both!!
Here Jess is wearing the Bride of Dracula outfit :)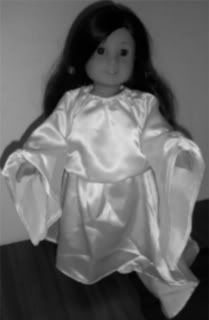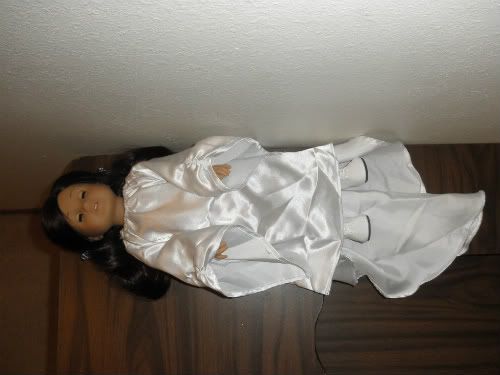 Sleeping
From the front:
Back and close up sleeve
Boots and socks
Obey!
And my second outfit is Tempe wearing her new Slytherin uniform!
Slytherin Rules!!
Tempe with her wand!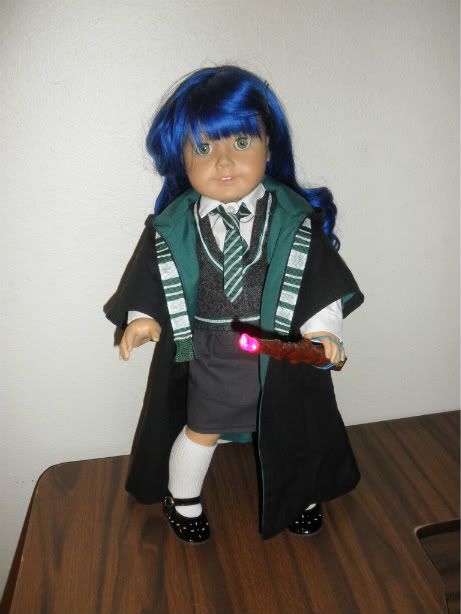 Socks and shoes (seriously if it weren't for sewing swaps, my dolls would all be barefoot!)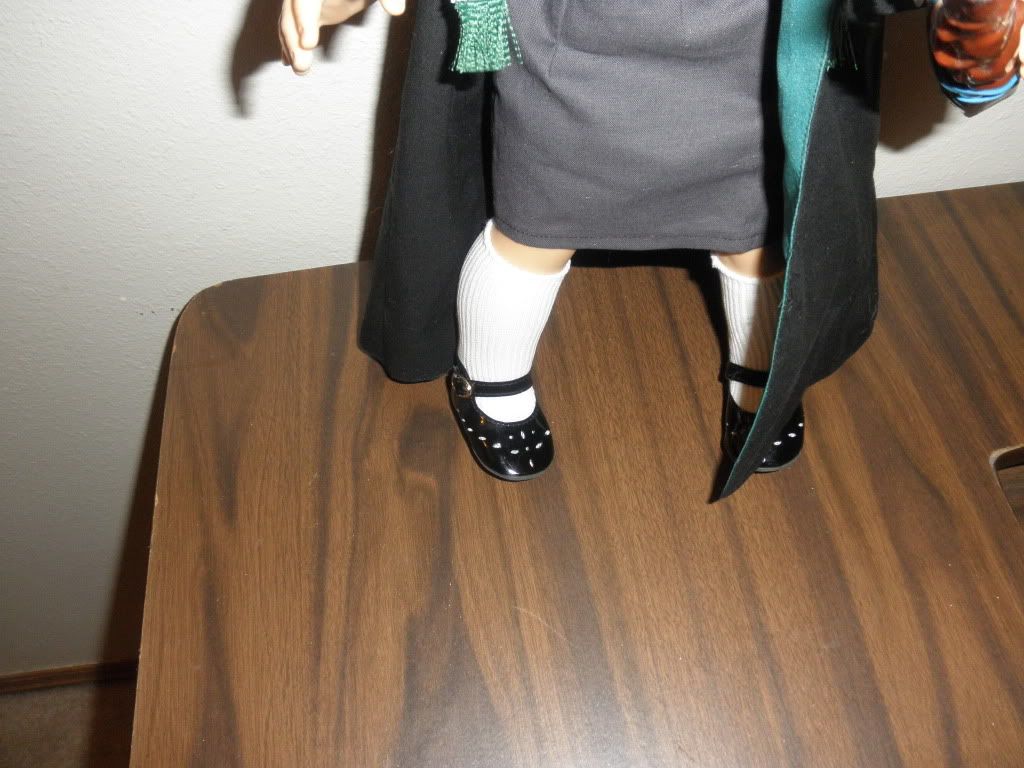 Hood up with wand, cauldron and cat!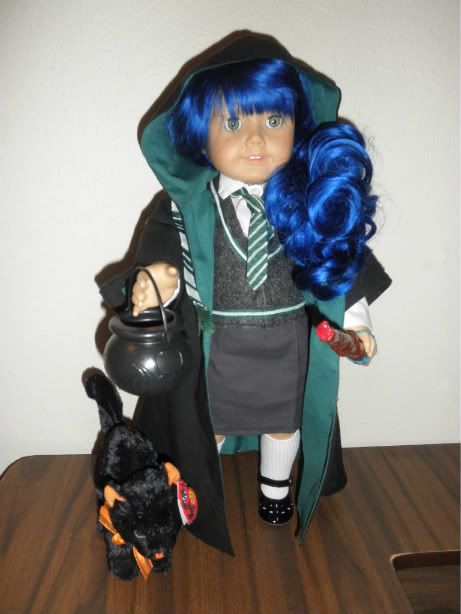 Ready for school!